Description
Prefabricated Reinforcing Mesh Fabric
Devoran Metals offer a full in-house reinforcing mesh fabrication service to BS8666. Both standard and flying-end fabrics can be cut & bent and delivered direct to site ready to place straight into the ground. All made to order, cut & bent fabric is substantially cheaper than paying for the fabrication of loose rebar on site. Using bent mesh replaces the need for tying individual starter bars, therefore reduces labour time on site and above all reduces the costs.
Cut To Size Mesh Cutting Service
In certain applications reinforcing mesh will need to be cut to size.  Whether it is for retaining wall foundations, edge thickening or general concrete slabs, we can offer a bespoke mesh cutting service tailored to your project needs.

Mesh Bending Service
Instead of using loose cut and bent bars, bent mesh can be used in retaining walls, ground beams and precast application, such as columns and staircases. Most British Standard shape codes can be provided but in some cases it may be necessary to manufacture them in sections for ease of transportation or to enable the shape to be completed.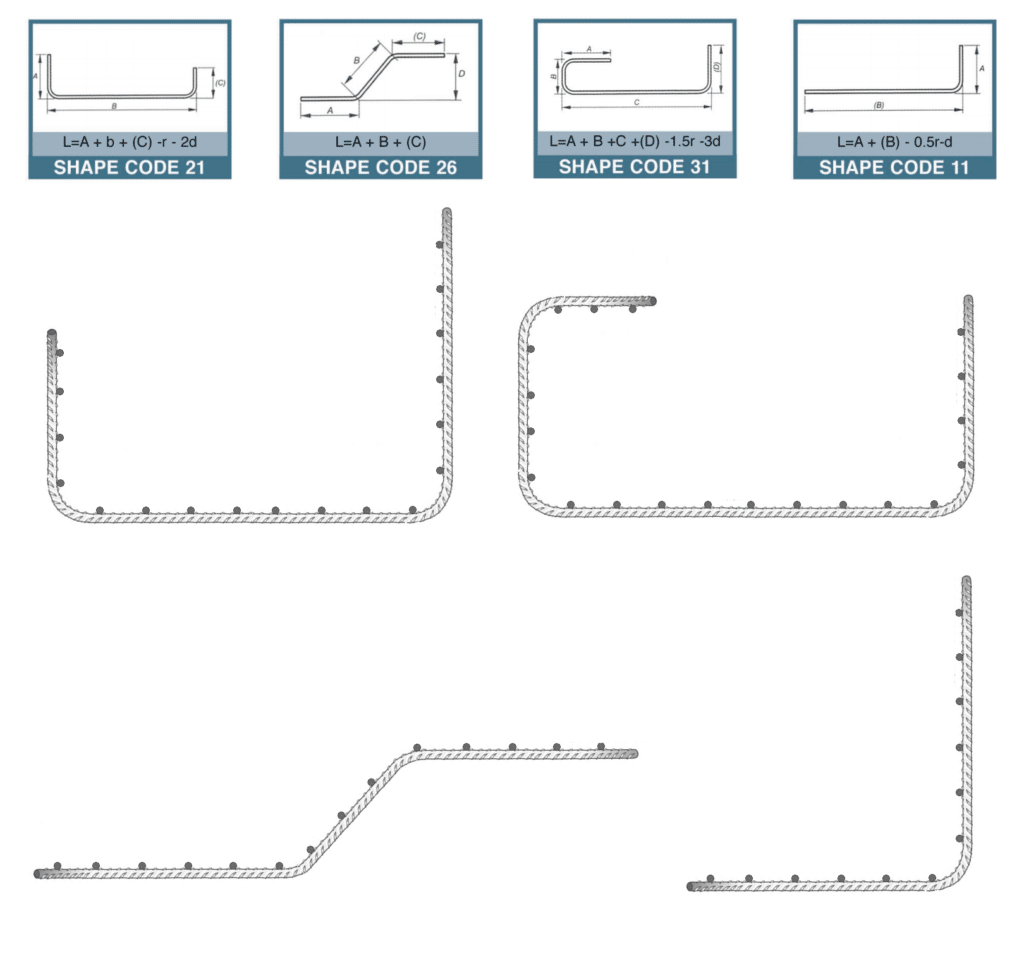 Get a quote today