Description
LENTON Mechanical Splices are a taper-threaded splicing system that assures a positive locking connection, providing continuity and structural integrity to reinforced concrete construction. LENTON spliced bars behave as continuous lengths of reinforcing steel bars by providing "full strength" in tension, compression and stress reversal applications.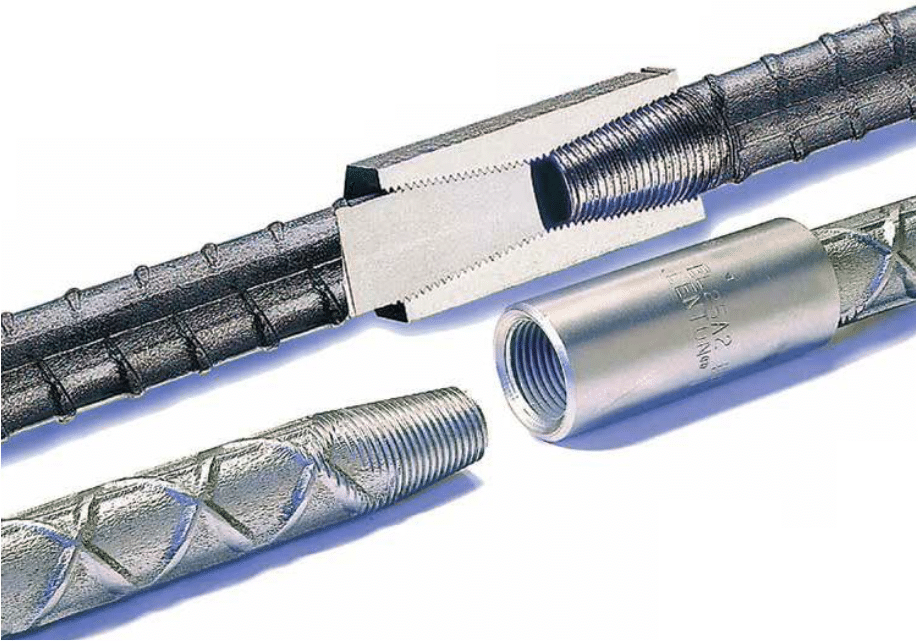 The world's most widely-used method of mechanical splicing
The LENTON self-aligning, taper-threaded design provides ease of installation, consistent performance and durability. it also develops higher tensile strength than lap splicing and provides full load transfer with the slimmest and shortest coupler possible.
Design Benefits
Allows maximum bar cross-section to be used
Smallest diameter in the industry reduces the need for concrete cover and eliminates rebar congestion
Short length and slim design ensure the least disturbance to uniform stiffness
Splice strength is independent of rebar deformation
Unique tapered thread requires no lock nuts and provides a positive locking, no-slip connection
Any length, shape, diameter or combination of bar sizes can be mechanically spliced.
Lap Splicing vs. LENTON Mechanical Splicing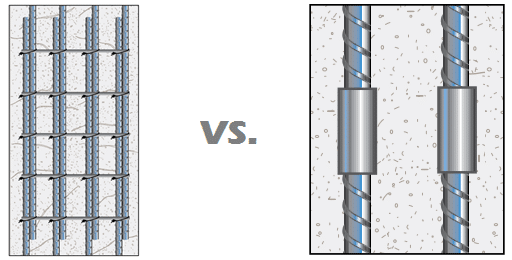 Lap Splices develop their strength from interaction with concrete, the higher the yield stress, the greater the lap length required. The lower the concrete strength, the longer the lap required. Lap Splices double the number of bars which can lead to rebar congestion restricting the flow of aggregates, and also an increase in material costs making jobs more expensive.
LENTON Mechanical Splicing performs similar to a continuous piece of rebar and achieves a greater strength independent of concrete quality. LENTON reduces rebar congestion and improves concrete consolidation, allowing greater flexibility in design options. LENTON accelerates construction schedules for reduced cost and improved efficiency, reducing overall material costs because less rebar is used.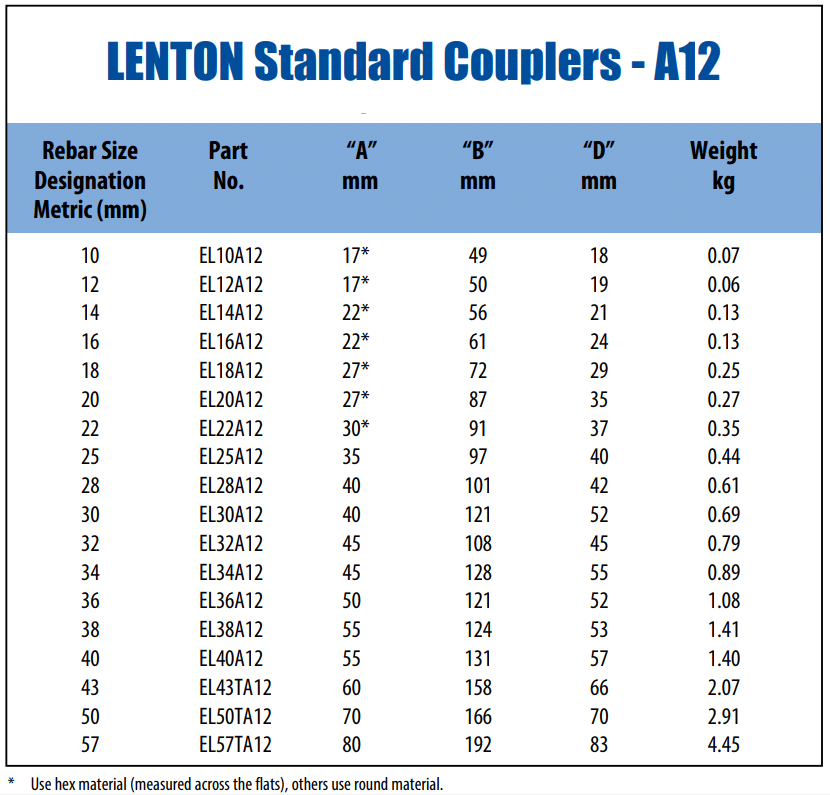 ---
Get a quote today