Description
Continuity Strip System
Continuity strips enable the quick and easy formation of structural joints in concrete, leading to faster concrete pour schedules and a reduction in project costs. Continuity Systems offer many advantages over traditional formwork and starter bar methods including reductions in labour costs, a safer working environment and improved production standards.
Pre-bent reinforcing bar is enclosed in a galvanised case preventing corrosion and staining of the surrounding concrete. The specially textured, micro perforated casing guarantees perfect concrete bonding and the tear off back cover achieves considerable time savings. Open geometry casing allows waterproofing by injection after concreting if required, whilst the highly effective water tightness of the casing allows very fast formwork removal.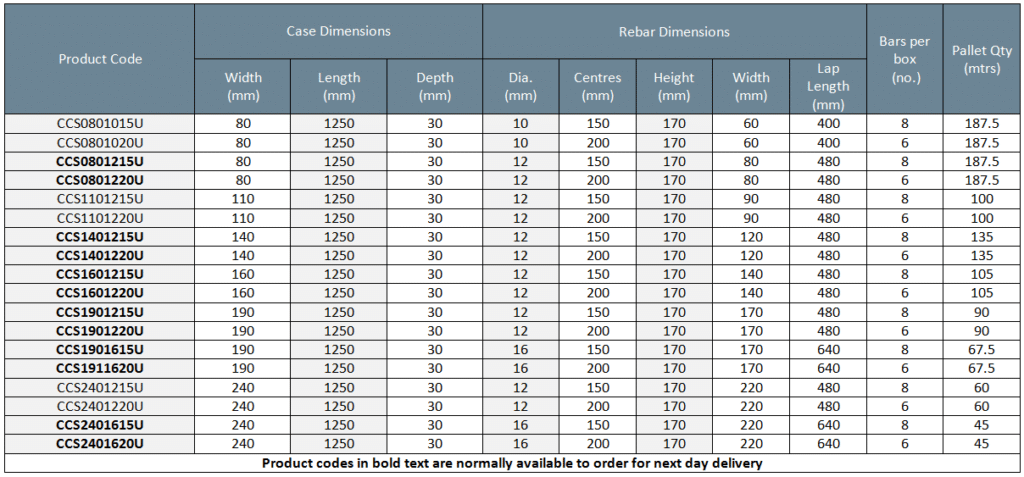 Various fixing options are available for quick and effective installation.
Special designs are available for all requirements. Stirrup centres are available in 150, 200, 250 and 300mm. Reinforcement bars are available from 6mm to 16mm. Case lengths from a standard 1.25mtr up to 2.5mtr.